On a recent Thursday, I sat down with Zack Taylor, Ramon Lopez-Serrano, and Eva Sierra, three Spoken Futures staff members who helm the  organization's Kaleidoscope program. The motivated, youthful trio spoke to me about how Kaleidoscope came about, the burgeoning popularity of their Queer Youth Arts Showcase, and LGBTQ space-making in Tucson. 
Can you give me a general overview of the Kaleidoscope program? 
Zack: Kaleidoscope creates art programming for LGBTQ youth--to have a place to express themselves and their views on social justice using art forms such as poetry, physical art, and drag. 
When did it start?
Eva: It started a few years ago. 
Zack: It's been called Kaleidoscope for a year.
Eva: Before the debut of the Queer Youth Art Show we started going with Kaleidoscope, but prior to that we were taking the name Arizona GSA [Genders & Sexualities Alliance]. 
Zack: So we were with the AZ GSA network and we were calling ourselves just GSA. But we thought, "Well we're not really serving Arizona, we're serving Tucson because we're small, and we have a lot of focus on art and writing." So we were like, how about we just distance ourselves from that and let someone else take that on and we'll create our own thing, and we'll call it Kaleidoscope—or K-scope for short. 
Was there a specific impetus for starting Kaleidoscope?
Zack: There were a few things that kind of led into it. One of them was that I led a workshop and performed at a national GSA gathering. When I came back I told Sarah and Logan, who are co-directors for Spoken Futures, "We need to do something gay! Something LGBTQ damnit!" So that's how we took on the GSA underneath us and then like I said we moved on to a direction that was art-focused and just Tucson. With that we also do afterschool programs. 
What are you favorite parts of Kaleidoscope?
Ramon: I love all of it so much. 
Eva: I think the youth are really amazing. Just to see them show up to meetings diligently and organize alongside of us. Then the talent side of it, too, all the art that they're making. I think it's a really necessary space. 
Zack: Seeing youth commitment. Because we can have after school programs and we can put on a show but if youth aren't coming we aren't servicing the youth. It always surprises me to see their involvement and growth. The last time I was at City High only a handful of people were there at the end of the program but that handful of people are still now with Spoken Futures. When we do the shows it's like, "Oh my god, all these youth are coming together just to celebrate each other?!" It makes me want to cry!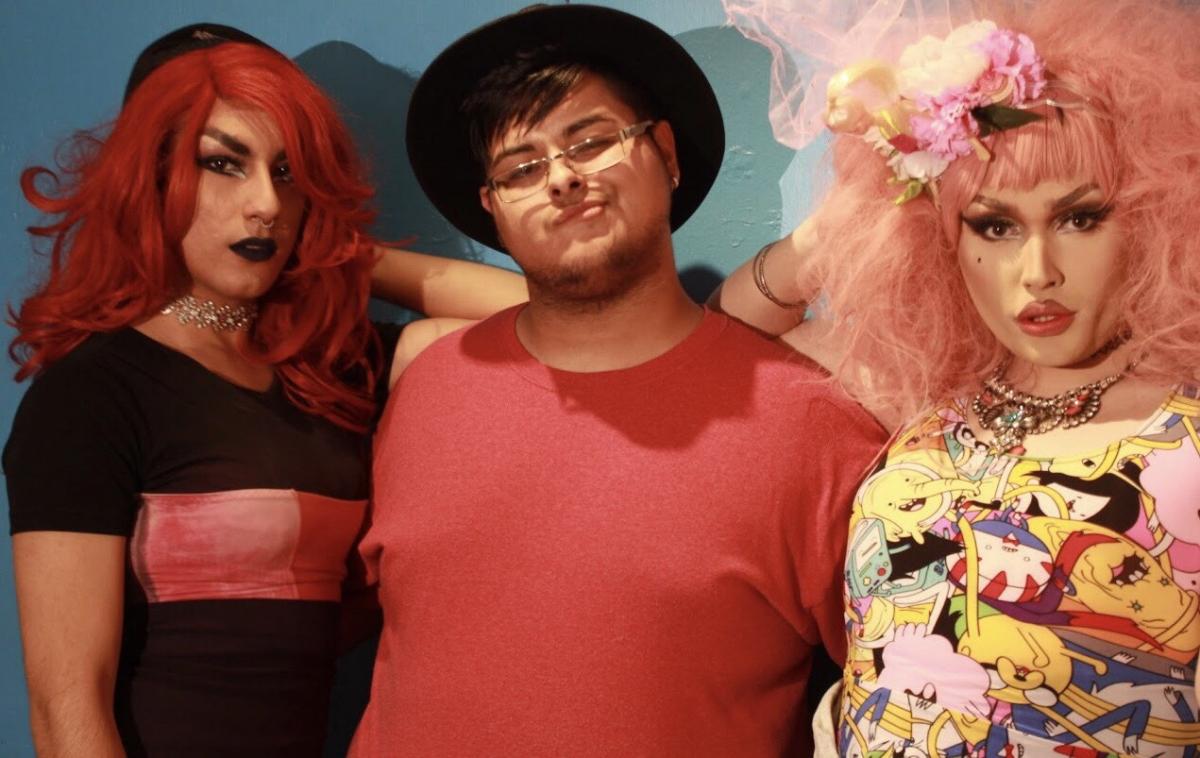 What are some of the more challenging aspects of the project? 
Eva: Paying for it. 
Zack: Right? How is this funded? Putting a price on it, too. We have Sarah and Logan, but we're always like, "How much is this all going to cost? How do you make a budget?" 
Ramon: "What's a spreadsheet?!"
Zack: Yeah, learning that aspect of it. Because we used to be young artists with Spoken Futures and we'd be like, "Yeah we can run a workshop. Yeah we can talk into a two hundred audience crowd."
Eva: But it's the nitty gritty part that's catching up with us now.
Zack: Right? We have to book a venue … okay, cool, alright. So some of those things.
Ramon: We've been fortunate enough in the time that we have been doing things—the times that we have put on QYAS, we've had this space available to us and then there were other spaces. A lot of help from the community to help us find more venues to accommodate the sheer amount of people who show up for these events. 
How many people have been showing up?
Ramon: It increases every single time. 
Eva: The first one was maybe sixty in that room. [Eva points toward the small front room at La Pilita Cultural Center, where the organization is housed.] Then it went up to seventy and then the last one was probably one hundred. Oh no, they said one hundred and twenty five people rotating at the last one. 
Ramon: Yeah, the second one here it was about seventy. We moved to a ball room type thing and at that one there was about eighty-ish and at the very last one that we had, which was our one year anniversary show, it was at the new [Thornhill Lopez] Center on Fourth and for that one we catered about one hundred and twenty people. 
Zack: It's so cool to see because there's so many queer youth with their queer friends seeing other queer people from other schools. Then there's parents [there] to support, twelve and five year olds running around, and older people in the community supporting. It's standing room only. It's crazy. 
So I guess one of the pleasantly surprising things has been how many people are engaged!
Zack: The community engagement for sure. 
Anything else that's been a nice surprise? 
Ramon: It's almost not surprising but it still impresses me the amount of youth that come out of the woodwork who are like, "I want to do drag! How do I get started?"
Zack: I know as soon as I post, "Message me if you want to get involved" it's going to blow up. I think a lot of it comes from—there's not a lot of spaces here that give queer youth a stage and a spotlight in front of a room of other queer youth. When that pops up it surprises me how many people will reach out. 
Eva: It's an interesting intersection that QYAS has. There are people who go to drag shows on the regular and have never seen a poem performed and then three youth poets will go up there and spit a poem and they're like, "What is this? This is cool." It's really cool to just see people's faces and to learn poetry etiquette—when to snap and stuff like that. It's a cool mix. 
It seems like K-scope's bringing together some different worlds. Do you have any exciting plans for the future?
Ramon: We're just trying to go with the flow and trying to build as much capacity. Obviously it's growing, we need to find a way to cast the widest net. 
Zack: Yeah. Right now we're trying to cultivate a culture around it. So if someone says, "Hey, you're going to QYAS?" people are familiar. Or they know where that's at. Or if someone says, "Kaleidoscope is coming into your classroom" they kind of know, "Oh that's a queer youth thing." 
What do the classroom visits look like?
Zack: I've done a majority of them because, like I said, we come from Spoken Futures, which is very poetry-ran, but it's kind of creating that and creating conversations around queer history and also queer issues that youth are facing right now. And sometimes using poetry because that's what we're familiar and because it's an easy conversation starter for people. But also poetry is not how everyone responds. So [with] a lot of my after school programs, I start with ice breakers, getting to know each other. And then always a video or a prompt or something another's school's doing or something other youth have done. Being like, "Oh have you guys ever faced this? How did you guys deal with it?" Sparks fly. People are like, "Oh, one time my parents did this" and someone's like, "Your parents did that, too? My parents did this!" Then it's more like, "Okay, cool, if you could tell someone that story that isn't in this room how would you?" And sometimes I'll use poetry and videos. 
So you actually make videos with the students?
Zack: I'll have them record what they do or their work. We've done big group pieces where they each say a line. Stuff like that. 
Eva: We were doing this project with the psychology department at City University of New York ["What's Your Issue?"]. They called it the Community Portrait Project, so illustrating what it's like to be queer in your community basically. We had this workshop, we made a little mini-series. We went to Desert View, City High, and then …
Ramon: QTPOC, at the University of Arizona. 
Eva: There were three questions that asked about the queer experience in Tucson. We put them on giant post its and all of them were filled up with different things. It was very interesting—some of the answers were very literal, others were very wacky. 
Zack: They're cool because you look at what's a queer place and some are like, "Denny's on Valencia at 2 am with my queer friends." 
Ramon: "The backseat of my car." 
Zack: Then there's: "What are some challenges or where don't you feel like you're safe?" And some of them are like "at church," or "on this street," or "at the barbershop" or "when my uncle's at my house." It's interesting because they're all very Tucson but at the same time so relatable in a wider sense, too.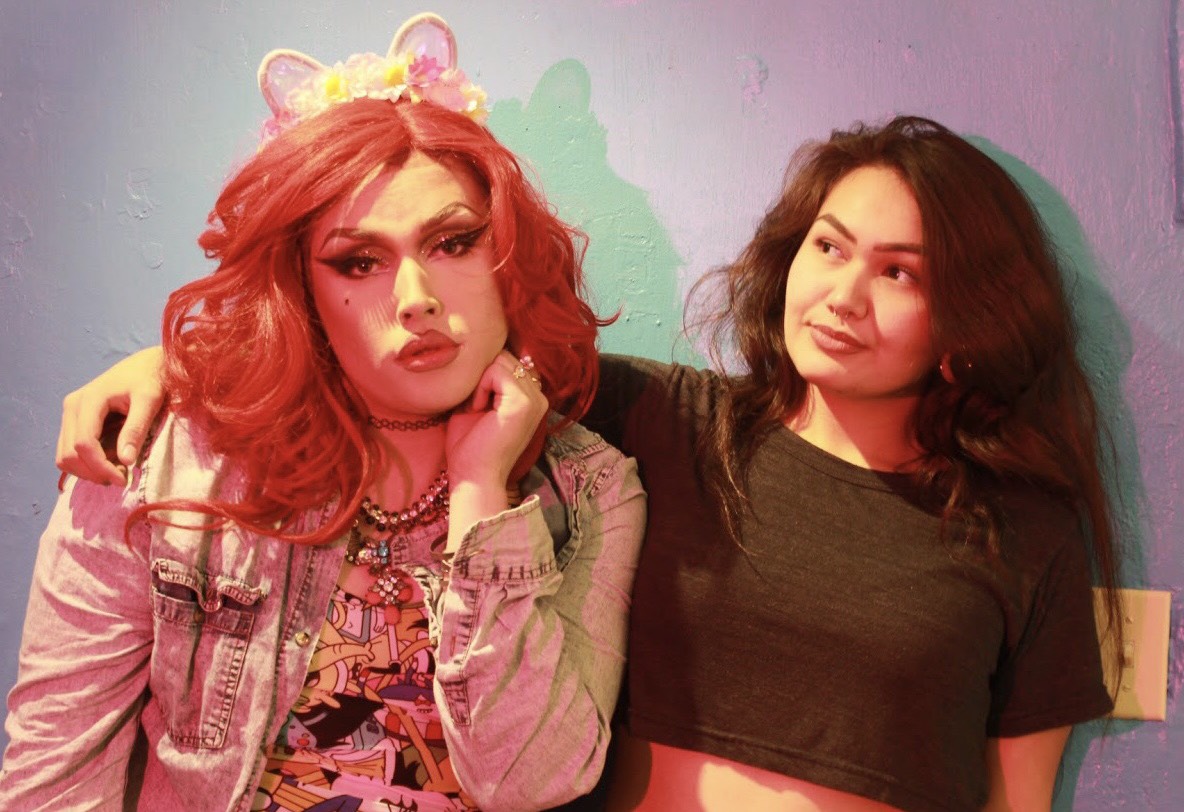 The next Queer Youth Arts Showcase will be held on April 28th, from 5:00-7:30 pm. Follow Kaleidoscope on Facebook and Instagram to find out more!