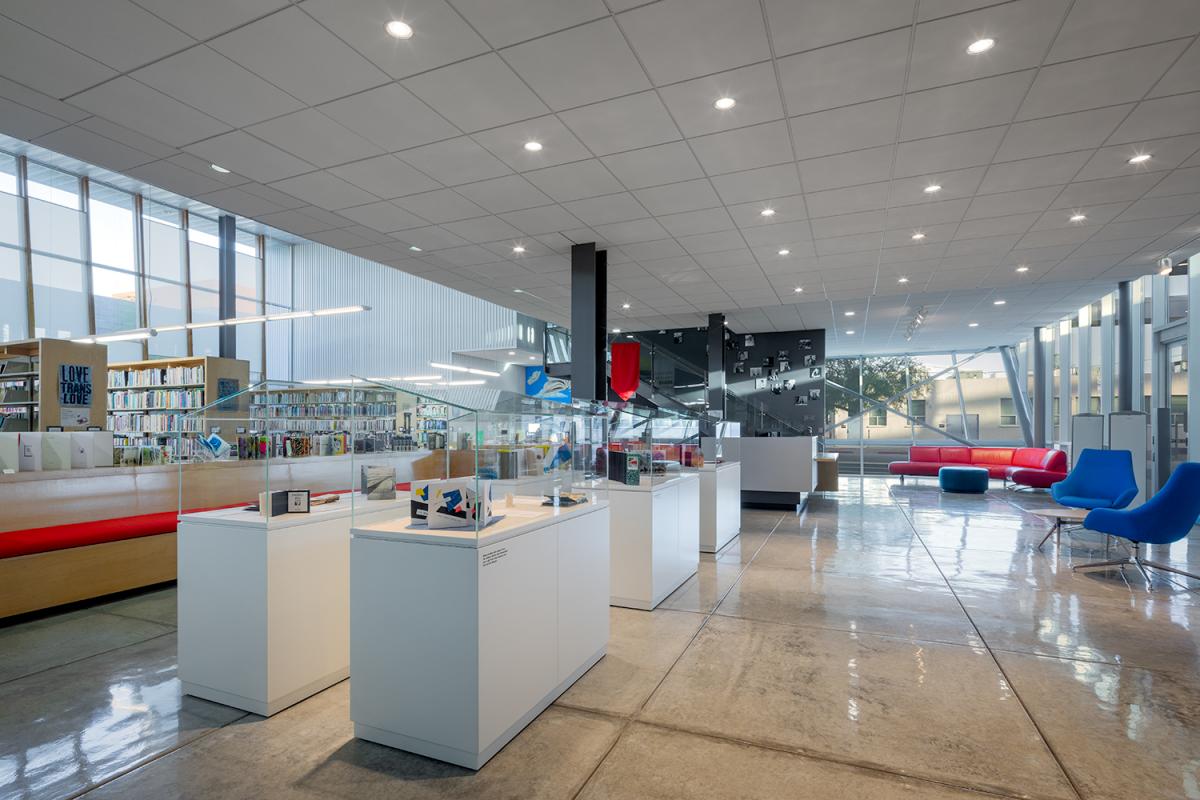 The Poetry Center's special collections library is a great place for an interactive, educational, and fun field trip that can that encourage a lifelong love of writing and literature. We offer creative, hands-on field trip curricula for groups of K-12 students, university students, and community members. Our staff can create a customized field trip that fits the needs, abilities, and study topics of your group. We can accommodate groups of up to 40 individuals.
When requesting a field trip, you must provide at least four weeks' notice, and we require 24 hours notice for cancellations.
K-12 Field Trips
Our K-12 field trip curricula are designed to enrich the work you're already doing in your classroom and meet ELA Common Core Arizona State Standards. K-12 field trips are available on Fridays from 9:00 AM to 2:00 PM.
To learn more about or request a field trip, visit our K-12 field trips page. 
University Field Trips
Our university field trip curricula are designed to work across a variety of courses and disciplines. Field trips and tours for University classes are available Tuesday through Thursday, 9:00 AM to 5:00 PM. To schedule a university field trip, contact Library Director Sarah Kortemeier at ssk@email.arizona.edu.
Community Group Building Tours
If you would like to bring your community group to the Poetry Center for a building tour or field trip, contact Executive Director Tyler Meier at tmeier@email.arizona.edu to schedule an appointment.